Welcome
Fink Family Law, serves the entire Bay Area and offers a wide range of family law services and support, with a focus on providing services as a neutral professional and using consensual dispute resolution models.  We offer understanding, compassion and respect, and will work with you to create a resolution that addresses your unique needs. We pledge to do everything we can to ensure that your voice is heard and your reasonable objectives achieved.
Our neutral services are available throughout the seven Bay Area counties when we come to you.  We also have offices in Oakland, San Francisco and Lafayette, making us conveniently located to serve your family.
Experience that Matters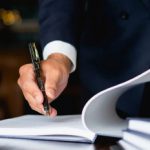 At Fink Family Law, we  offer an approach to resolving family conflict that promotes healthy and well considered settlements, which take into account the emotional and financial needs of each member of the family. From the beginning we have focused on strengthening families, resolving disputes and engaging in creative problem solving with our clients.  David Fink has over 30 years of family law experience and is certified by The State Bar of California as a Family Law Specialist (since 1993) and is a Certified Fellow of the prestigious American Academy of Matrimonial Lawyers (since 2000).
Please fill out the form below and we will be in touch with you shortly.
Pre- and Post-Marital Agreement Mediation
Private Judging and Arbitration